Our Platform
Way is built by a team of professionals looking to bring financial services back to its core purpose – helping clients understand the merits of financial planning and servicing them to reach their financial goals. To do so, the team provides a strong platform for its members that helps take care of different aspects of their businesses: administration, product knowledge, training, compliance, ongoing income and many more so these financial advisors can focus their time on their clients.
We believe it is through the service and concentration on clients that financial advisors are able to sustain and grow their business, both repeated and referral business. Way therefore aims to help build success stories for every one of its members, where each can develop their own brand, sustainable corporate practice and grow together on the Way Platform.

Training& Coaching Resources
How to engage your clients? How to present to an audience of 100+ guests?  Do you have the right presentation materials or skills?
Specifically, do you know what to do to close cases?
Where there's a will, there's a way. How to develop the will and motivation?  Business development isn't only about the product knowledge, but also the attitude and mentality.  Learn from different leading players in the same or different industries – they all have one thing in common: success.
You have an apprentice to lead, delegate it to the Platform and focus your time on your own business!
Can address a core concern of financial advisors – establishing a stream of residual income.
Saves you time from always needing to prospect new clients and neglecting your existing clientele.
Better service equals better business.

Business Administration& Operations

Connect not only with those successful players in the industry but also from other professional fields. Provide the comprehensive service to your client that you would otherwise not have time for – accounting, taxation, legal advice and much more.  Leverage the Platform to expand your network and business.
Efficient business processing & record-keeping using latest technology. Do away with the paperwork and focus your time on servicing your clients.
Avoid falling into a compliance trap and having to spend time and resource in dealing with regulatory bodies – build a sound practice by using tailor made templates and grow your business sustainably. Also be in the know by getting updated on compliance news and latest rules.



Be more than an insurance agent. Help your clients by learning & utilizing sophisticated financial planning concepts such as asset creation plan, corporate wealth transfer, family retirement plan, mortgage protector, RRSP draw down, and many more.
From a wealth of marketing materials to monetary support as marketing allowances, your ideas and dreams can be polished and realized.
Ever thought you could be a media personality or wanting to establish a niche reputation to enhance your business? The Platform has the experience and resource to help you.
From accessible facilities such as boardroom and meeting rooms availability in different locations to role playing and even joint field work support by seasoned advisors, you are well taken care of.
While maintaining the autonomy and individual characteristic of each member's strengths and niche.
From gaining a foothold in the industry to developing an incorporated business, green and seasoned agents receive related training and coaching such as licensing, sales knowledge and marketing strategies, setting-up their own companies, and even business succession.
Almost every day of the week is dedicated to a specific training area: sales and marketing, compliance, case studies, pre-licensing exam preparation, product knowledge, etc. With in-house trainers and a chief compliance officer, it is easy for members to get their answers.
Sponsorship support is also available for qualified members in kick-starting their business on the Way Platform.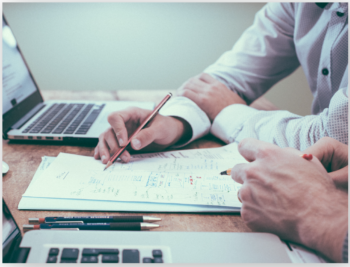 Products
 We carry a variety of products that help members service their clients and grow their block of business
Insurance
Critical Illness Insurance
Disability Insurance
Extended Health/Group
Group Benefit
Long Term Care Insurance
Participating Life Insurance
Universal Life Insurance
Self-Funding Plans
Investment
Group Pension
Lifetime Income
Registered Retirement Savings Plan
Registered Education Savings Plan
Annuities
Tax Free Saving Account
Segregated Funds
Loan
Investment Loan
Line of Credit
Mortgage
Philanthropy
A core belief of ours is the necessity in connecting the Platform with society as a whole and this is upheld by every member of the Way Platform. As part of the Platform's Profit Sharing component, a valuable portion is dedicated to enhancing the well-being of those in needs. This donation pool is contributed by both the Platform itself and its members and is a proud display of our members' success and responsibility. Contact us if you are a charity and interested in being one of our recipient partners.